Lake Surface Water Temperature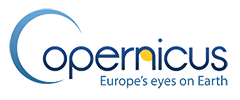 The CGLOPS Lake Water provides an optical and thermal characterization of nominally 1000 inland water bodies (listed in CGLOPS Lakes) that belong to the world's largest, according to the Global Lakes and Wetlands Database (GLDW) or are otherwise of specic environmental monitoring interest. The products contain four sets of parameters:
lake water surface temperature
lake water reflectance (all wavebands that are available after atmospheric correction)
turbidity (derived from suspended solids concentration estimates)
trophic state index (derived from phytoplankton biomass by proxy of chlorophyll-a)
This site is dedicated to the University of Reading contribution to the CGLOPS programme, which is the lake surface water temperatures (LSWT).
Production and delivery of the lake surface water temperature together with its unceratinty are over 10-day intervals (starting the 1st, 11th and 21st day of each month) and mapped to a common global grid at nominally 1000m (1/120 deg) resolution.
A summary of the C-GLOPS LSWT products is reported in the table below.
Sensor

Version

Type

Period Covered

AATSR
v1.0.2
historical
11-May-2002 to 01-Apr-2012
SLSTR-A
v1.0.1
NRT
10-Apr-2018 to 20-Aug-2020

*

SLSTR-A
v1.0.2
reprocessed
01-Jun-2016 to 30-Apr-2020
SLSTR-A + SLSTR-B
v1.1.0
NRT (3-day latency)
21-Aug-2020 to current
*NRT data between 10-Apr-2018 and 30-Apr-2020 has now been reprocessed and is no longer available. Please use the SLSTR-A reprocessed data (v1.0.2) instead.
Detailed information together with the data documentation can be found at the official CGLOPS website where the data can be downloaded.